Jess Novotny, Owner and Artistic Director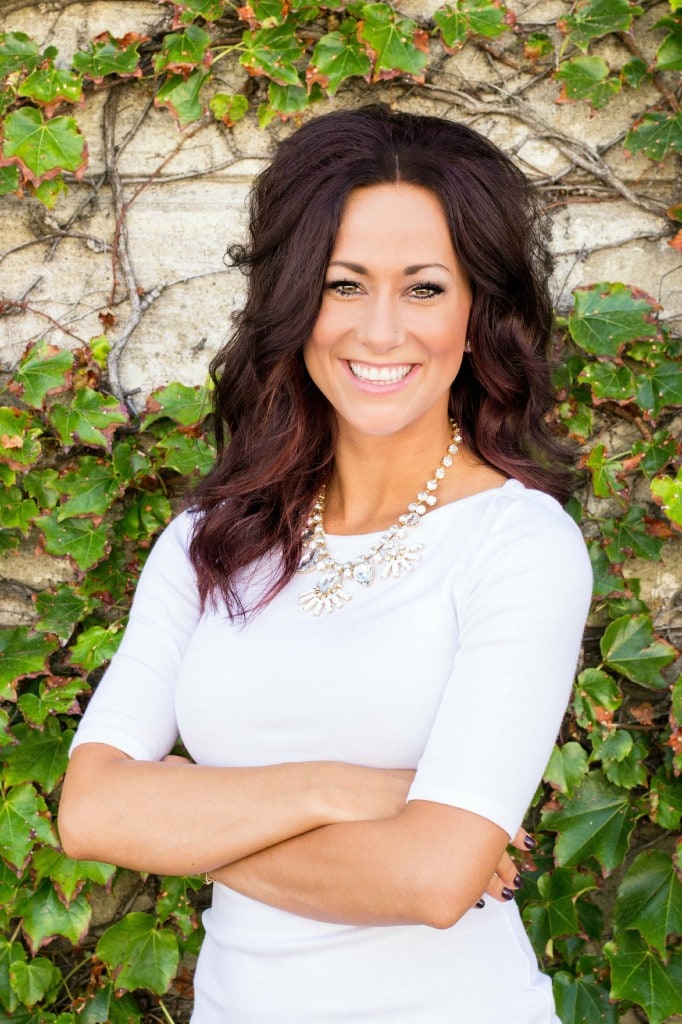 Jess fell in love with dance at the age of two and began performing internationally at age thirteen with the Moser School of Dance Performance Ensemble. She toured in China and continued intensive dance training and joined the pre-professional group Relevé Contemporary Dance Company. She performed across the country as well as spent a summer training in Los Angeles at EDGE Performing Arts Center, Millennium Dance Complex and Debbie Reynolds Dance Studios. Jess then attended the University of Iowa where she earned her B.A. in Dance. While at the University, Jess was able to refine her choreographic technique as well as begin her professional teaching career.
Following graduation, Jess moved to Chicagoland where she continued to pursue her love of teaching. There, she was afforded the opportunity to work closely with Kate Jablonski and received hands-on experience and guidance on how to be an exceptional instructor as well as a seasoned production manager.
In 2013, Jess founded Prestige Dance Studio to share her passion of dance in a safe, technically sound and creative environment with the Corridor. Jess has been honored with choreography and most entertaining awards at competitions throughout the nation. Backed by Jess's love of the performing arts and her 12 years of professional instruction experience, Prestige Dance Studio offers fresh and innovative styles that are unparalleled in the Cedar Rapids area. Miss Jess's competition team has been awarded 7 National Championships, honorable mentions such as the "Kind-hearts Award" and "Angels Award", and many have gone on to dance at the collegiate level.
This year, Jess added Head Coach of the Xavier High School Varsity Dance Team to her resume. The decision to take on an additional coaching role was daunting, but the commitment and dedication of the dancers made it an easy decision. Moving forward, Xavier is adding a youth program to promote involvement in the elementary schools, create a connection between younger and high school students at Xavier. This will also be the first year the Xavier Dance Team hosts the Xavier Dance Jam Competition, an event created by Jess in an effort to bring together competitors from local high schools and dance studios prior to the typical competition season while offering a less expensive opportunity to dance for all who want to participate.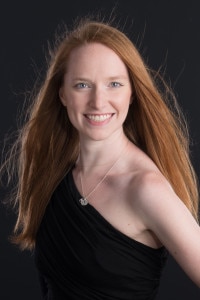 Erin has been performing since she was five with local studios in the Marion, Cedar Rapids, and Iowa City areas.  Her training has been in Classical Ballet, Modern, Contemporary, Jazz, Tap, Samba, Irish Step, and Belly Dancing.  After attending Kirkwood for her AA in Liberal Arts, Erin received an entertainment contract with Walt Disney World in Orlando, FL and performed as a character dancer for five years.  She graduated from the University of Iowa and received her BA in Dance Performance and Pedagogy.  Erin currently lives in Marion with her husband Mike, and two boys, Bryce and Tyler, and #3 on the way this year.  Erin loves anything ballet and enjoys going to performances in her free time.  She is very excited to spend another year as a part of the Prestige team and watch the studio and students grow.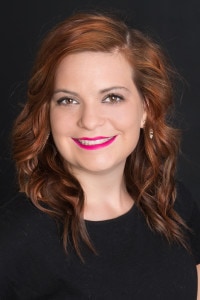 Trista has been dancing with local studios since the age of three. Her love for dance has continued to grow ever since that first class. Her experience includes ballet, tap, jazz, lyrical, poms and pointe. She spent four years on the Prairie High School Dance Team, one year on the Kirkwood Community College Dance Team and this year will be her third year dancing for the Cedar Rapids Roughriders. She has also volunteered to help out with competitions as well as judging try-outs, and often attends dance competitions just to stay up to date on all of the newest trends in dance. Her favorite dancer right now is Sophia Lucia. Trista graduated from Upper Iowa University and currently lives in Cedar Rapids with her husband, Shane, and son, Tate. She is very excited to continue as part of the Prestige family and help students find their love of dance as she did.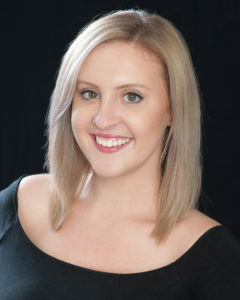 Kaytie is our Jazz and Lyrical instructor based out of Iowa City. She's currently a senior at the University of Iowa. Her dance career began when she was 2 years old at the Van Cleve Dance Studio in Des Moines, Iowa. After a short hiatus from dance to pursue other interests, Kaytie continued her training at the Amy Peele Dance Avenue at the age of 11. She continued her training through high school and was also a member of the Lincoln High School Varsity Railette Dance Team. Kaytie is excited to return for her 3rd year at PDS!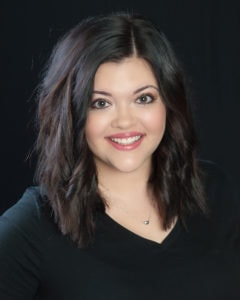 Miss Jamie has been dancing since she was 3 years old in the Iowa City area. Her desire to dance increased with each class she attended, various styles she learned, multiple dance conventions/competitions she attended and most importantly, seeing the passionate impact it made on her life. Jamie won multiple scholarships and awards during her competitive years, even attending a national dance competition in Atlantic City, New Jersey. She was taught that not only knowing the core essentials of technique and body placement were imperative, but making the audience feel an emotional connection to the dancer is truly what dance is all about. She thoroughly enjoys training aspiring dancers and is thrilled to return for another season at Prestige. Miss Jamie feels like dance is a way to define oneself, unlike any other artistic expression, simply because, "dance says what words cannot."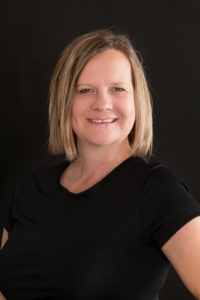 Miss Jen began studying dance at the age of 6 in a small town in South Dakota and credits her mom's sacrifice of time and money as influential in her love of dance. Over the years, she has studied ballet, tap and jazz, earning her certification in the Cecchetti Method of Ballet. During her years at The University of Iowa, she added modern and contemporary to her resume. Miss Jen has taught dance to children ages 6 and up for over 25 years and her love of dance now extends to teaching adults and choreographing for show choirs at Linn Mar.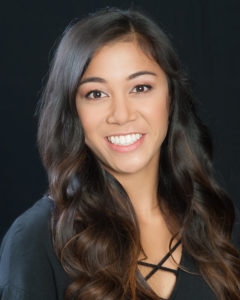 Emily is our Jazz, Lyrical, and Turns and Leaps instructor. She is from Woodridge, Illinois where she began dancing at the age of 2 years old. She is trained in Ballet, Lyrical, Jazz, and Hip Hop at Dance Dimensions and Xtreme Dance Center. She also continued her training through high school on the Downers Grove South Varsity Dance Team. Emily had the opportunity to work for Universal Dance Association where she had the opportunity to travel around the Midwest area teaching dance.  She is currently a student at the University studying Sociology and minoring in Dance.  Emily is also a 4th year member on the University of Iowa Dance Team! She is excited to start a great year!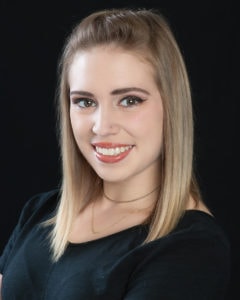 McKenna Harris has been performing since she was 3 years old with local studios in Iowa City, IA. Her training has been in classical ballet, pointe, jazz, modern, contemporary, and tap. At the age of 10, McKenna was invited to dance in the ballet Trainee program with the New York City Joffrey Ballet. At the age of 11, McKenna was also accepted into their jazz and contemporary program where she was placed in a level with high school students while she was just 11 years old. She also attended the prestigious Rock School of Dance summer ballet intensive at age 12, dancing alongside prestigious ballerina's like Beckanne Sisk, and being taught by teachers that judge the Youth American Grand Prix national ballet completion, and were also featured in the ever famous ballet film "First Position." McKenna continued her ballet training in Moscow, Russia, where she danced in an exchange program with the most prestigious ballet company in the world, the Bolshoi Ballet Company. After that McKenna came back to Iowa and trained with the University of Iowa until age 17 when she started competitive dance. Right now McKenna is enrolled in the University of Iowa Dance Program. McKenna is thrilled to teach at PDS, and is looking forward to the experiences to come.
Miss Shannon started gymnastics in the Cedar Rapids area when she was four years old after her mom caught her climbing to the top of her swing set.  She attended classes one time per week, but quickly moved to 2-3 times per week, practicing up to 12 hours every week.  Her favorite event was the uneven bars. At age eight she started competing.  She worked her way through Levels 4, 5 and 6, where skills such as release moves on the bars and front and back tucks on the floor were common. During her senior year, she was on Iowa Honor squad and an UCA All American cheerleader. Miss Shannon's gymnastics experience allowed her to be a flyer and perform stunts on the cheerleading team for 6 years. She is a member of the Kirkwood cheer team and one of their flyers.  She credits her knowledge of basic gymnastic fundamentals, core strength, flexibility, and hard work with her ability to continue flying and stunting at the college level. Miss Shannon is so excited to share her extensive tumbling knowledge with her students and help them connect the skills to their dance movement.
Miss Danielle, Office Staff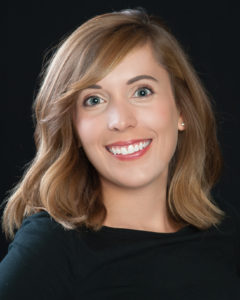 This will be Danielle's first season as a member of our incredible office staff here at Prestige andcan be found in the office on Monday and Wednesday nights. Danielle began dancing at the age of 5 and continued dancing throughout her childhood for 9 years until becoming a member of the competitive cheerleading team at Prairie High School.  After high school she attended the University of Northern Iowa where she graduated with a BA in Early Childhood Education. Being a part of Prestige Dance Studio gives Danielle the opportunity to combine her love for dance, young children, and families. She loves the family atmosphere of the studio and continues to enjoy watching her two daughters develop a love for dance as well.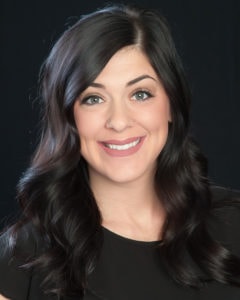 Libby has been dancing at studios in the Cedar Rapids area since the age of 3. There has never been a day in her life that she isn't thankful her mom made the decision to get her started. Dance has taught her so many life lessons on top of the performance and technique skills. Libby danced with the Alburnett Poms Team through high school and went on to dance with the CR Spirits for 5 years. Both teams had a huge impact on her life. She graduated from La'James college of cosmetology in 2010 and has been a hair stylist in the area for 7 years. Libby is so excited for her first season here with us at Prestige!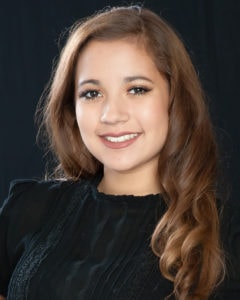 Bio coming soon!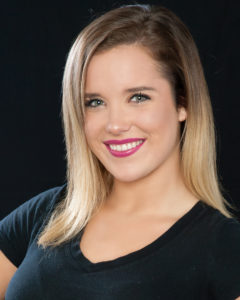 Miss Taylor has loved dance since she could walk. She began taking dance classes at The Dance Company in Marion, Iowa at age 6 but her real love for dance flourished after being chosen as a member of the competitive dance team at Alburnett High School her freshman year. It was after this that she found her love for choreography by watching tutorials and dance videos on Youtube videos in her dance room at home. After high school, Taylor continued taking master classes around the United States from various choreographers, her favorite being Matt Stefanina and Dana Alexa. She moved to Hawaii for a year where she took class and taught hip hop, crediting the evolution of her style to her time with Boogie Down Productions. This will be Taylor's fourth year as an instructor and choreographer of dance and her first year teaching at Prestige Dance Studio. She is excited for the many opportunities she foresees during her time at Prestige.

Stacey is another member of our fabulous office staff. You can catch her in the studio office on Tuesday and Thursday nights and Sunday afternoons or running around with her own little dancers. Stacey loves the family atmosphere at Prestige Dance Studio and the varying challenges that everyday brings. Having danced from the age of 3 through college, and now raising 3 dancers of her own, spending time at the studio brings Stacey back to her roots. Stacey keeps busy with her 5 kiddos and husband, Chad and splits her (very limited) free time between being a soccer mom and a competition dance mom.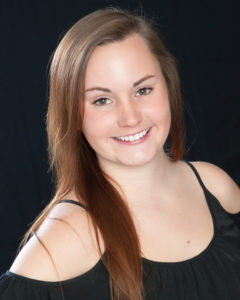 Addy is our full-time office manager and assistant to Miss Jess. She is a great person to contact for any questions or concerns you have while Miss Jess is with her students. "Big Addy" joined us at the end of our 2014 season after returning from school at Iowa State University. Addy recently accepted the position as the Head Coach of the Washington High School Varsity Dance Team and is excited for her first year of coaching and her third year at Prestige Dance Studio.