Summer Camps and Intensives 2017
Prestige Dance Studio hosts several clinics, camps, and intensives throughout the summer. These events provide students from Cedar Rapids and the surrounding communities with the opportunity to work with dance professionals. Students can expect to work hard, try something new, and leave inspired. A great supplement to our regular class offerings! We hope you will take advantage.
Team Audition Prep Clinic:

 May 19
Join Miss Jess and prepare for our upcoming performance team auditions! We highly recommend attending our audition prep clinic to all students planning on auditioning for one of our performance teams. Interested families should also plan on attending the upcoming Parent Information meeting Tuesday, May 16th at 7pm. Contact the studio to receive the required informational packet.
Ages 4-6
5:00pm-5:45pm $12
Ages 7-9
5:45pm-6:45pm $12
Ages 10-11
6:45pm-7:45pm $12
Ages 12+
7:45pm-8:45pm $12
Troll Camp: 

June 26-30

 

9:00am-12:00pm

Join our village this summer as we channel boundless energy to music from the Trolls soundtrack, exercise our creative minds through themed artwork, and build lasting friendships like Poppy and Branch. Each day will be an exciting new adventure complete with structured movement, high-energy games and activities, and a snack to refuel in-between. Don't miss out as the Trolls invade Prestige Dance Studio this summer!
Ages 3-6 $115
The Intensive: 

August 5-6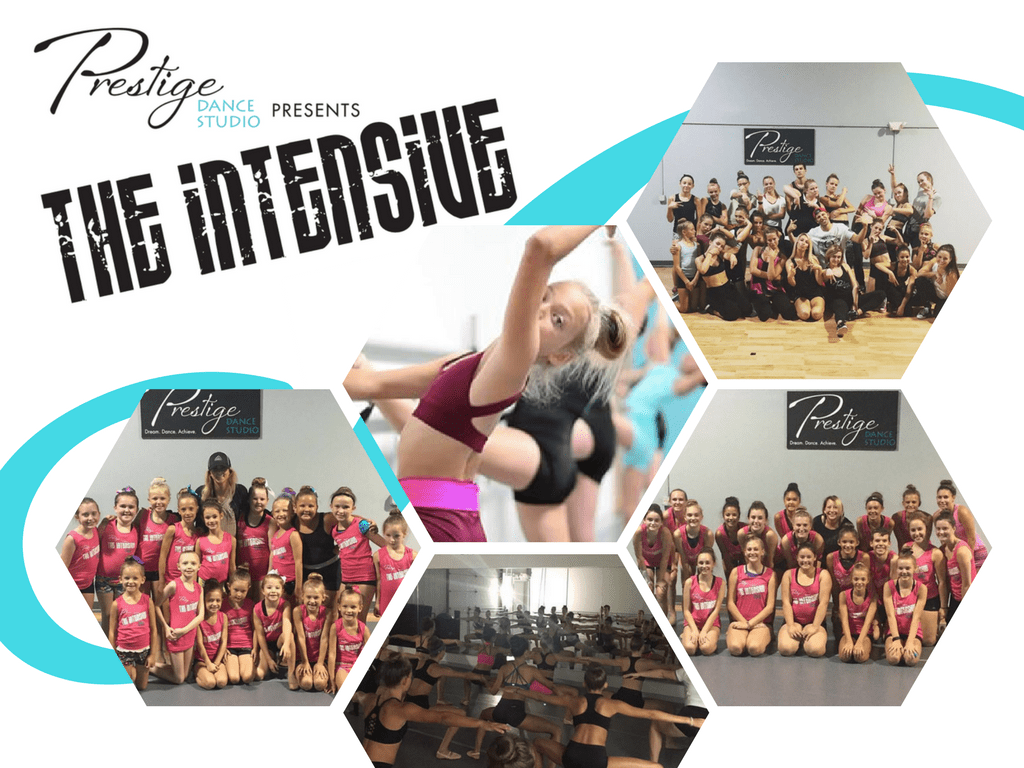 Tiny ages 4-5 10:00am-12:00pm $55
Mini ages 6-8 9:00am-12:00pm $95
Junior ages 9-11 1:00pm-5:00pm $125
Senior ages 12+ 10:00am-3:00pm $150
Faculty: Missy Ridgeway, Samantha Long, more faculty TBA
Tumbling Camp: 

June 5-9 or August 14-18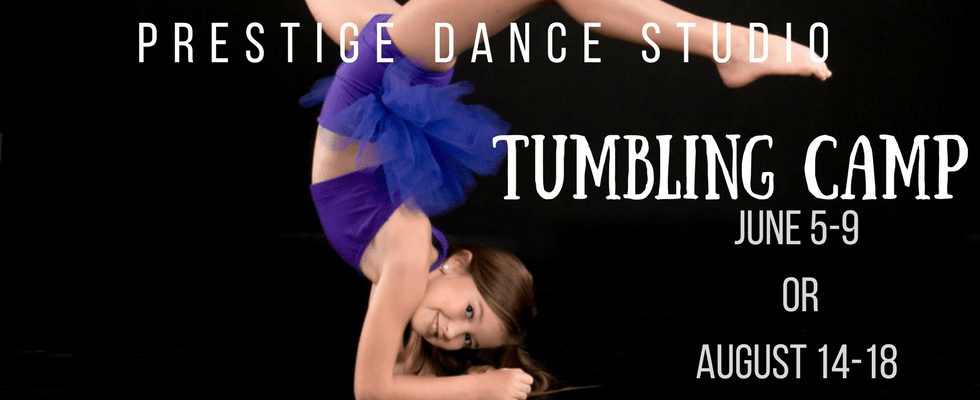 Don't let summer break turn your flip into a flop! Our Summer Tumbling Camp will emphasize on flexibility, technique, and safe skill progression while introducing students to more advanced tumbling skills. Athletes will rotate through a series of challenging drills, stations and exercises followed by a structured, high intensity, high repetition tumbling circuit with spotters assisting tumblers on more advanced skills. Each camp will conclude with an introduction or continuation of acro-tumbling concepts. Each camp is broken into three workshops and specifically designed to create an intense, high energy, focused work environment appropriate to the skill level of a tumbler. Email us today to receive placement and reserve your spot in one or both of our incredible weeks of Tumbling Camp!
Workshop A: 
5:30-6:15pm
 $37.50 per week
Workshop B: 
6:30-7:30pm
 $50 per week
Workshop C: 
7:45-9:00pm
 $62.50 per week