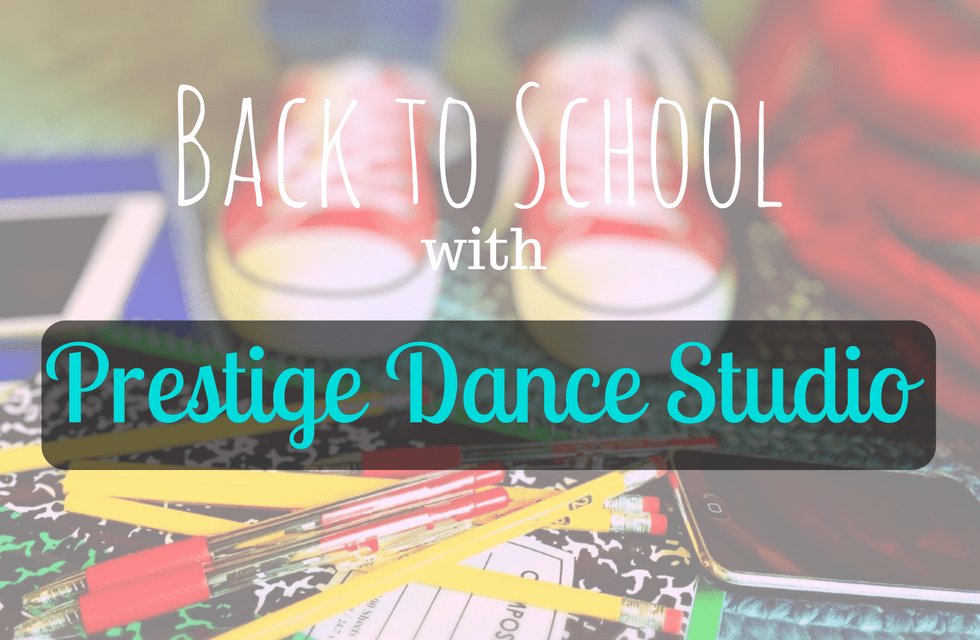 Who is excited to head back to school this fall?? We are sad to see summer end of course, but there is a certain amount of buzz at the start of the new school year that is SO invigorating! Fresh school supplies, new backpacks, and first day of school pictures… what's not to love?
We understand that our families at Prestige Dance Studio are balancing dance class schedules, work schedules, school responsibilities, and all the needs of their family members. We want to help our studio families start off on the right foot! We have already covered how to prepare for your child's first dance class. Today we want to talk about preparing for the start of the school year!
We have put together a round up of helpful articles to help you get organized, inspired, and most importantly, excited for the start of another school year. Have any tips to add? Let us know in the comments.
We are thrilled to head into another GREAT year at Prestige Dance Studio! We can't wait to see our dancers back in the studio and hear ALL about their first few days back at school!