Jess Novotny, Owner and Artistic Director
After spending 4 years working in the Chicagoland area for the Cary Grove Performing Arts Center, Expression Dance Studio and Beyond Words Dance Company, Jess Novotny returned with her husband and daughter to he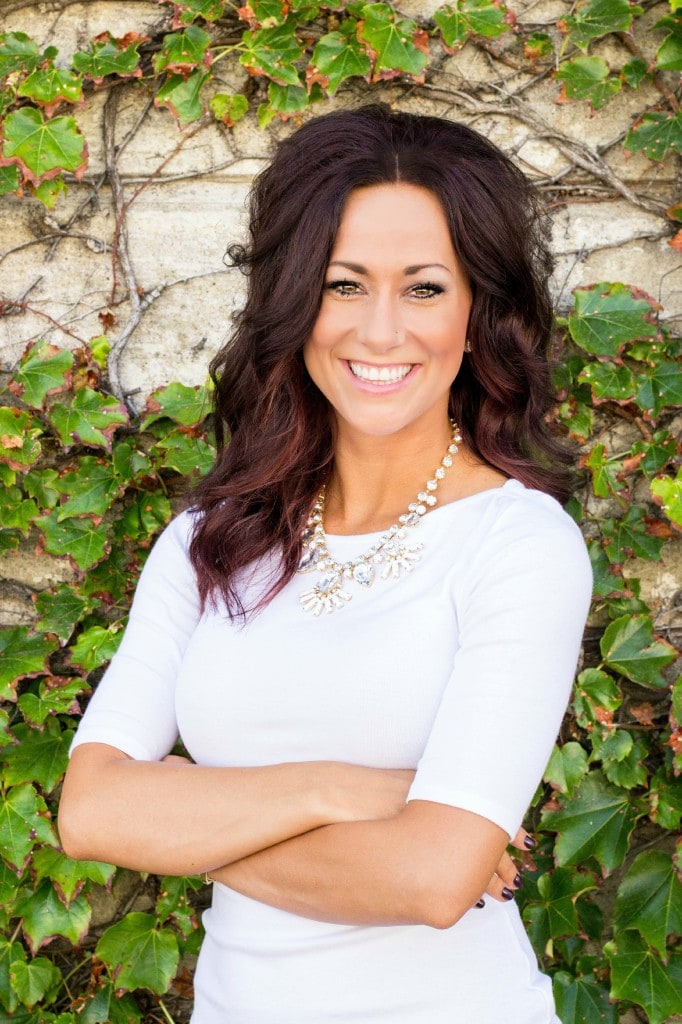 r home state to open a dance studio of her own. Jess fell in love with dance at the early age of two and began performing internationally at age thirteen with the Moser School of Dance Performance Ensemble. Upon returning from an extensive tour in China, she continued intensive dance training and joined the pre-professional group Relevé Contemporary Dance Company. This allowed her to perform across the country as well as spend the summer prior to college training in Los Angeles at EDGE Performing Arts Center, Millennium Dance Complex and Debbie Reynolds Dance Studios. Jess then attended the University of Iowa where she earned her B.A. in Dance. While at the University, Jess was able to refine her choreographic technique as well as begin her professional teaching career. Following graduation, Jess moved to Chicagoland where she continued to pursue her love of teaching. There, she was afforded the opportunity to work closely with Amber Alonzo and Kate Jablonski and received hands-on experience and guidance on how to be an exceptional instructor as well as a seasoned production manager.
In 2013, Jess founded Prestige Dance Studio to share with the Corridor her passion of dance in a safe, technically sound and creative environment. Jess has been honored with choreography and most entertaining awards at competitions throughout the nation. Backed by Jess' love of the performing arts and her 10 years of professional instruction experience, Prestige Dance Studio offers a fresh and innovative style completely unique to the Cedar Rapids area.
Miss Meg, Teacher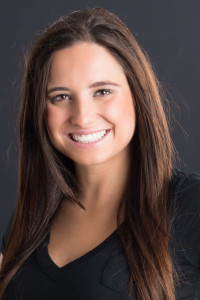 Meg's dance career began at the age of 3 at the Trinity Irish Dance School in Chicago. She continued her training in Jazz, Ballet, Tap, Hip Hop, and musical theater at Virtuosos Performing Arts. In high school she danced for the Nationally Ranked Maine South Hawkettes and was on the 2011 team that received the High Kick National Championship in Orlando, Florida. They also received the 2013 IHSA state title. She continued to study her technique at Studio 22 where she was an assistant coach to the All Star dance team. After Meg graduated high school, she moved to Iowa City to continue her education at the University of Iowa double majoring in Communications Studies and Dance. During the 2014-year Meg worked for Varsity as a Universal Dance Association dance instructor. She spent the summer traveling around the mid-west teaching dance teams technique, team building, and introducing them to new choreography and skills. While at Iowa she danced for the Cedar Rapids Titan Dolls for two seasons and is a current teacher at Prestige Dance Studio. Megan then became a coach for the Cedar Rapids Washington Dance team. Her third year with the Washington Dance Team started with a bang as they recently qualified for UDA Nationals in Orlando, Florida. Meg is excited to return for her 3rd year with Prestige Dance Studio.
Miss Miranda, Teacher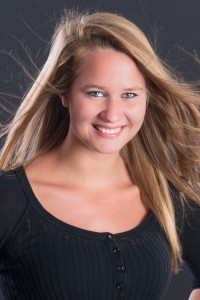 Miranda Koch is our hip hop instructor based out of Cedar Rapids but is currently living in Cedar Falls and attending the University of Northern Iowa as a full time student. She fell in love with dance at the age of ten and has been taking advantage of many opportunities to grow as a dancer since. Her very first dance classes were at the YMCA then she began taking class at Kirkwood Community College from Lisa Pettit. Starting high school at Prairie she could not wait to tryout for the school's dance team. This is where her choreography and leadership roles really stood out. She was on the team all four years as well as captain for two of them. Throughout dance team she competed with several self-choreographed routines. She also choreographed routines for the team in various styles. Aside from school, her sophomore year she found MOvMNT Dance Company with Lovar Davis Kidd. This is where she established such a love for hip hop and furthered her real passion in dance. She has been training and performing with the company for three years now. Miranda is constantly traveling the Midwest to take class from top choreographers and dancers in the hip hop industry right now. She is exploring her options with pursuing dance in the future and is looking forward to her experiences to come at Prestige!
Miss Erin, Teacher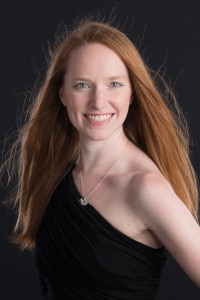 Erin has been performing since she was five with local studios in the Marion, Cedar Rapids, and Iowa City areas.  Her training has been in Classical Ballet, Modern, Contemporary, Jazz, Tap, Samba, Irish Step, and Belly Dancing.  After attending Kirkwood for her AA in Liberal Arts, Erin received an entertainment contract with Walt Disney World in Orlando, FL and performed as a character dancer for five years.  She graduated from the University of Iowa and received her BA in Dance Performance and Pedagogy.  Erin currently lives in Marion with her husband Mike, and two boys, Bryce and Tyler.  Erin loves anything ballet and enjoys going to performances in her free time.  She is very excited to be part of the Prestige team and watch the studio and students grow.
Miss Trista, Teacher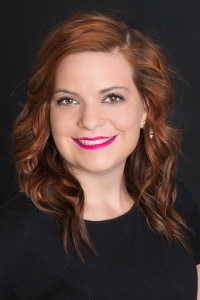 Trista has been dancing with local studios since the age of three. Her love for dance has continued to grow ever since that first class. Her experience includes ballet, tap, jazz, lyrical, poms and pointe. She spent four years on the Prairie High School Dance Team, one year on the Kirkwood Community College Dance Team and this year will be her third year dancing for the Cedar Rapids Roughriders. She has also volunteered to help out with competitions as well as judging try-outs, and often attends dance competitions just to stay up to date on all of the newest trends in dance. Her favorite dancer right now is Sophia Lucia. Trista graduated from Upper Iowa University and currently lives in Cedar Rapids with her husband, Shane, and son, Tate. She is very excited to continue as part of the Prestige family and help students find their love of dance as she did.
Miss Kaytie, Teacher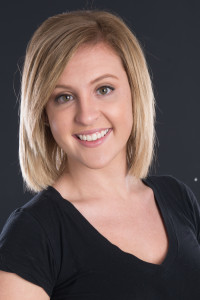 Kaytie is our beginning Jazz instructor based out of Iowa City. She's currently a senior at the University of Iowa. Her dance career began when she was 2 years old at the Van Cleve Dance Studio in Des Moines, Iowa. After a short hiatus from dance to pursue other interests, Kaytie continued her training at the Amy Peele Dance Avenue at the age of 11. She continued her training through high school and was also a member of the Lincoln High School Varsity Railette Dance Team. Kaytie just completed her 4th and final year as a Cedar Rapids Titan Doll and is excited to return to Prestige for her second season.
Miss Jamie, Teacher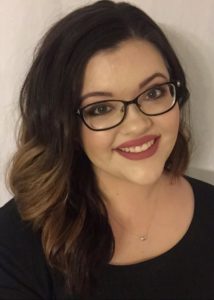 Miss Jamie has been dancing since she was 3 years old in the Iowa City area. Her desire to dance increased with each class she attended, various styles she learned, multiple dance conventions/competitions she attended and most importantly, seeing the passionate impact it made on her life. Jamie won multiple scholarships and awards during her competitive years, even attending a national dance competition in Atlantic City, New Jersey. She was taught that not only knowing the core essentials of technique and body placement were imperative, but making the audience feel an emotional connection to the dancer is truly what dance is all about. She thoroughly enjoys training aspiring dancers and is thrilled to join the Prestige family. Miss Jamie feels like dance is a way to define oneself unlike any other artistic expression, simply because, "dance says what words cannot."
Miss Jen, Teacher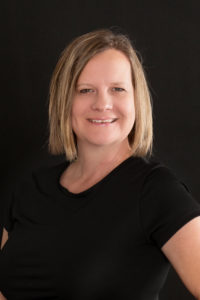 Bio coming soon!
Stacey, Office Manager
Headshot coming soon! Stacey is our office manager and go-to gal during our busy office hours. Stacey loves the family atmosphere at Prestige Dance Studio and the varying challenges that everyday brings. Working at the studio brings her back to her roots – having danced from the age of 3 through college, and now raising 3 dancers of her own. Stacey keeps busy with her 5 kiddos and husband, Chad and splits her (very limited) free time between being a soccer mom and a competition dance mom.
Addy, General Operations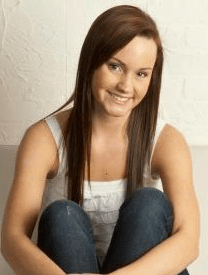 Addy is our full-time general operations manager and assistant to Miss Jess. She is a great person to contact for any questions or concerns you have while Miss Jess is with her students. When she is not in the studio, Addy likes to make frequent visits to her other home in Huntington Beach, California. and is also a full-time college student. "Big Addy" joined us at the end of our 2014 season after returning from school at Iowa State University. A recent acceptant to the University of Iowa – Tippie College of Business Entrepreneurial Management Program, she is excited to be a Hawkeye as well as join us for her second season at Prestige Dance Studio.